Integrate & Activate at Festivals and Events.
Sound Australia (QLD) is a representation company. We work with brands and music festivals establishing partner/sponsor relationships along with creating exciting on ground activation's.
The platforms we manage are diverse, including artist endorsements, branded on ground assets, sales promotions, content marketing, digital and mainstream media. Whatever the sector, the power of music is a proven tool for brands in driving engagement with consumers.
A recent study (2016*) by Momentum Worldwide shows:
93% of respondents say they like brands that sponsor live events;

81% say that the coolest brand experiences they've ever seen somehow involved music in a live setting;

around 80% admitted that the best and most effective way for brands to connect with them is through a branded live music event; and

Those millennials who engaged in a branded music experience come away with a 37% better perception of the brand.
A recent study from CMC Rocks Qld Festival in 2016 told us 42% of respondants (3464 sample size, a massive 26%) felt more positive and would be more likely to support our Festival Brand Partners as a result of engaging at the festival.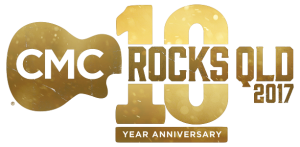 CMC Rocks QLD is the biggest international country and roots festival in the Southern Hemisphere. Delivering an explosive array of international and national country music superstars, the festival also features the best rising stars each year over three massive days and nights.